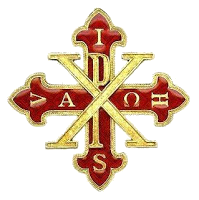 Category and Classes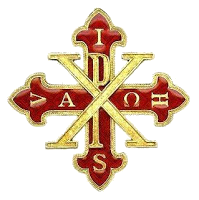 The Order is divided according to three big categories:

Knights and Dames of Justice;
Knights of clerical state, and Knights and Dames of religious state;
Knights and Dames of Merit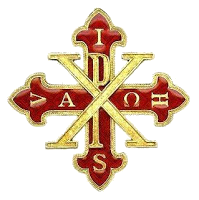 The first category, reserved for those who produce evidence of nobility, is divided into:

Category of the Knights of Justice and Category of the Dames of Justice

Including the following classes:
Bailiff Grand Cross of Justice (Stratega Magister); Dame Bailiff Grand Cross of Justice

Grand Cross of Justice (Spataro Magister); Dame Grand Cross of Justice
Grand Officer of Justice (Vice Spataro); Dame Grand Officer of Justice
Commander of Justice (Spataro Candidato); Dame with Commandery of Justice
Knight of Justice (Protospataro); Dame of Justice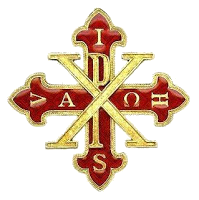 The second category, reserved for people belonging to the clerical or religious state, is divided into:

Category of the Professed Knights and Category of the Professed Dames

Including the following classes:
Professed Bailiff Grand Cross of Justice; Professed Dame Bailiff Grand Cross of Justice
Professed Grand Cross of Justice; Professed Dame Grand Cross of Justice
Professed Grand Officer of Justice; Professed Dame Grand Officer of Justice
Professed Commander of Justice; Professed Dame with Commandery of Justice
Professed Knight of Justice; Professed Dame of Justice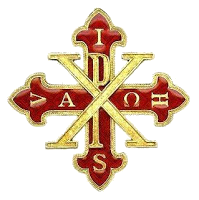 The third category is divided into:

Category of the Knights of Merit and Category of the Dames of Merit

Including the following classes:
Grand Cross of Merit (Spataro Junior); Dame Grand Cross of Merit
Grand Officer of Merit with Plaque (Spataro Junior Candidato); Dame Grand Officer of Merit with Plaque
Grand Officer of Merit (Vice Spataro Junior); Dame Grand Officer of Merit
Commander of Merit (Vice Spataro Junior Candidato); Dame Commander of Merit
Knight of Merit (Protospataro Junior); Dame of Merit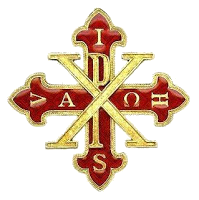 Being the Chivalric Order in itself ennobling, the admission to it in the upper classes, by virtue of the oldest heraldic laws always recognized over the centuries by the kings, the emperors and the Ecumenical Patriarchs, may result in the honorary nomination, agreed with Special Decree of the Cape and Sovereign Grand Master, to the title of Count Palatine (Comes Palatii Auleaque) transmittable according to the heraldic precepts of the Crown.
By Special Decree of the Cape and Sovereign Grand Master, for indisputable merits, they may be also granted the Collars, which are the highest honor bestowed by the Order and which are fixed in the maximum number of fifty. In this way in the Order it is reformed the ancient class of the fifty Knights of Necklace, in memory of the first fifty companions of the Emperor Hagi San Constantine the Great. These collars are divided into two bands that symbolize the unity of the faith.

Twelve Collars bear the name of the twelve Apostles, seven the one of the patron saints of the Order:


Saint Peter
Saint Paul
Saint John
Saint Andrew
Saint Philip
Saint James the Major
Saint Bartholomew
Saint Simon
Saint Jude Thaddeus
Saint James the Minor
Saint Thomas
Saint Matthew
Saint Stephen
Saint George
Saint Constantine Magnus
Saint Basil the Great
Saint Louis
Saint Maurice
Saint Helena

The granting of these nineteen Collars, which are hereditary, puts the awarded in degree of kinship, making them cousins to each other as they are of the Sovereign Grand Master.

The remaining thirty-one Collars are not hereditary and, at the awarded death, must be returned to the Sovereign Grand Master. These Collars can be granted for exceptional merits to people of high rank both secular and religious. The granting of the Collar is also an evidence of extraordinary merit towards the Order. All the awarded are by right supernumerary Senators. The granting always happens on the basis of special 'Motu Proprio' with specific decree of the Sovereign Grand Master.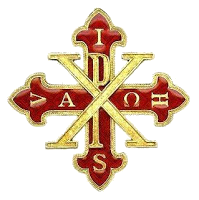 Mantle and Decorations